Offering Beautiful, Resilient Flooring in Redding, CA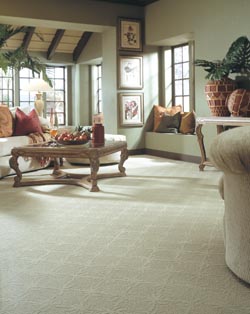 Changing the flooring in your home can be an exciting prospect — especially when you're pursuing your first home remodeling effort. However, before you choose your new floor coverings, it's important to note that every material differs substantially in terms of care, installation, and room placement. Finding the best floor covering for your remodeling project is easy when you turn to Flooring America of Redding.
As the leading provider of premium flooring in Redding, CA, as well as the surrounding areas, you can consider us your local source for surfaces that are sure to impress. Browse our online catalog or visit our fully stocked flooring store today to find the quality materials you're looking for to reinvigorate your interior design. Our knowledgeable specialists are always available to offer expert advice and sensible recommendation to ensure you receive the right business or home flooring solution.
See the Flooring America Difference Firsthand
The industry-leading flooring brands we carry at our expansive showroom offer loads in the way of beauty, performance, and quality. That's because we've handpicked only the finest products from the most respected names in the industry. With quality selections from names such as Hearth & Home™ and Resista™, you'll have no trouble finding an exceptional flooring solution that you can envision in your home. When you turn to us for your material needs, you'll gain the peace of mind that comes from shopping with the nation's preferred flooring store.
Ask About Flooring Maintenance Requirements
All floors, no matter what their type, require regular care to keep them looking and performing to your expectations. While some flooring choices in our collection require extensive cleaning, others need only a quick wipe down with a mop or consistent vacuuming to maintain their showroom-ready look.
At your request, our knowledgeable team members will gladly work with you to find the right choice for your home that suits your needs in terms of look, performance, and maintenance requirements. No matter if you're looking for a dazzling aesthetic or redressing your space for better functionality, we've got your needs covered.
Are you looking to get the most out of your new flooring? Maximizing your home investment starts with a professional flooring installation from our skilled crew members. By putting your installation needs in the hands of our specialists, you can be sure that every inch of your new flooring will be placed perfectly. From the initial consultation to the completed installation, our specialists will see to it that we meet your every need in full.
Contact our showroom to find the perfect type of flooring for your home remodeling project. We proudly serve home and business owners in Redding, California, and the surrounding areas.